Defense companies are always trying to make things smarter, faster, stronger, and more resilient. Maintaining control with the latest technology can offer huge benefits in combat and defense. Artificial intelligence technology is creating machines that can work smarter and more efficiently than we humans on many tasks, and those same AIs can learn and grow just as we can. Especially in conjunction with robotics, UAVs, and even space technologies, the cutting edge technology of artificial intelligence can lead to markedly improved capabilities for defense companies around the globe.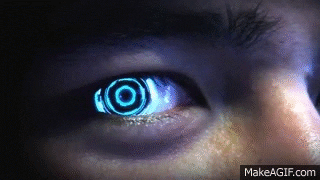 Check out the top ten artificial intelligence companies in the defense industry!
GovBrain: GovBrain brings predictive analytics to world events and world financial market discussions. GovBrain showed significant capability to predict not only the outcome of the U.S. presidential election, but also the events of the race. GovBrain seeks to assist clients in better understanding and preemptively adapting to changes in world markets.
SuperFlex: SuperFlex is a spinoff from SRI International that is focusing on improving the lives and wellness of older individuals while also supplementing the lives of the younger generations. SuperFlex is currently developing a "powered clothing" technology that assists the wearer in performing normal daily functions. SuperFlex's wearable technology learns and monitors the user's actions and varies power output accordingly. Users can set a higher power level if they will be performing physically intensive activities.
ShieldAI: ShieldAI works with active duty warfighters to simultaneously provide real-time, actionable intelligence and minimize casualties. ShieldAI is a forward-looking, artificially intelligent drone platform that captures and analyzes data as events unfold to keep warriors safe. Shield AI is involved in the State Department's 3rd Offset initiative which sets the standard for weapons and equipment created for the next 25 years.
SRI International: SRI International is the sole provider of the Deep-STARE near-Earth orbit space object tracking system. The Deep-STARE system can track objects as small as a basketball as they move from more than 20,000 miles away. Deep-STARE imaging has been incorporated to Strategic Command's GEODSS space surveillance system. SRI International is the only provider of Deep-STARE equipment.
PrecisionHawk: PrecisionHawk provides customers with drones capable of preprogrammed, autonomous flight, autopilot, and manual controlled flight for mapping and surveying purposes. PrecisionHawk drones can be outfitted with many different payloads like video, LIDAR, thermal, and even hyperspectral capture. PrecisionHawk was the first beyond-line-of-sight drone to be approved by the FAA.
DARPA: DARPA is a research-focused branch of the U.S Government that focuses on some of the most challenging questions and problems faced by warfighters and scientists. DARPA is bringing the defense industry into the next generation with artificial intelligence projects like their "Big Mechanism" that apply both directly and indirectly to the defense department. Big Mechanism is currently focused on cancer research.
Centaurus Technology: Centaurus Technology provides advanced UAV and AI systems for military and civil applications. Centaurus has branched into technology such as holograms, but they are still primarily focused on providing robotics for civil and military applications. Their Falcon SV1 is an ultra-lightweight drone that can be used for surveillance, aerial photography and videography, and many other applications.
MRX Global: MRX Global holds technology companies in a broad range of areas. They have incorporated artificial intelligence into their defense sector offerings in the form of drone systems and other autonomous technologies. MRX offers defense solutions that range from high-speed data transfer to disabling WMD-class weapons and biological agents.
Hi-Tech Robotic Systemz: Hi-Tech Robotic Systemz provides smart robots for every step of the supply chain. Incorporating artificially intelligent machines into high-stress scenarios like intelligence collection in a hostage scenario and driverless vehicles are just a few of the defense offerings from Hi-Tech Robotics Systemz.
Machine Halo: Machine Halo retrieves and integrates information from many sources to offer a highly reliable defense platform which can be used to determine the intent of and accurately respond to potential threats as they are unfolding. Machine Halo provides clients with information from satellites, social media, drones, video sensors, and many other sources to offer the most actionable, real-time information about a tense situation.