We would like our customers to know that TME – in addition to a huge selection of typical electronic components – has a good range of mechanical, electrical and electromechanical components. The latter include motors for fans from the excellent Italian manufacturer OLMO MOTORS.
EC motors of this supplier deserve special attention. They are powered by a standard 230V AC, making them widely used in many applications and perfect as replacements for older solutions (AC).
The models we recommend are characterized by a compact size and high work efficiency. The products available at TME have a rotational speed up to 1300 rpm and a power of 20W or 30W. The manufacturer allows modification of these products. It is possible, for example, to change the length of the power cord (500mm as standard). If it is necessary to adjust other technical parameters, technological solutions can be produced according to the requirements indicated by the customer.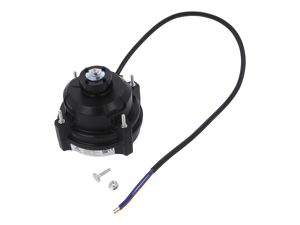 EC motor: ERB2012AC0032
The presented EC engines were manufactured in Europe. Standard models are available directly from our warehouse, which significantly shortens the shipping time. It is also possible to order more products, delivered from the supplier within 5 weeks, through TME. In the case of products adapted to the customers' needs, the production and delivery time is agreed individually.
If you are looking for a reliable and universal EC motor, check out our offer.
Specifications
Motor type
EC
Nominal rotational speed
1300 RPM
Power
20W or 30W
Supply current
150mA or 220mA
Bearing type
ball bearing
Electrical connection
0,5m cables
Protection class
IP64
Operating temperature
-30°C – 50°C
Supply voltage
230V AC
For original source of text click here.