The Industrial Internet, which is expected to redefine the way the global industrial economy operates, is in danger of failing to take off because of integration issues, according to GlobalData, a leading data and analytics company.
According to the company's latest thematic report, 'Industrial Internet', the marketplace will be worth $145bn by 2023, part of a fast-evolving ecosystem of intelligent machines communicating with each other.
David Bicknell, principal analyst for Technology Thematic Research, commented, "One of the key uses behind the Industrial Internet – predictive maintenance – has so far failed to take off, largely because organisations are struggling to integrate it into their existing operations environments. Cyber threats are also a concern. Factory floor legacy systems were never intended to be externally linked and operations managers need to think as much about cyber safety as they do site safety."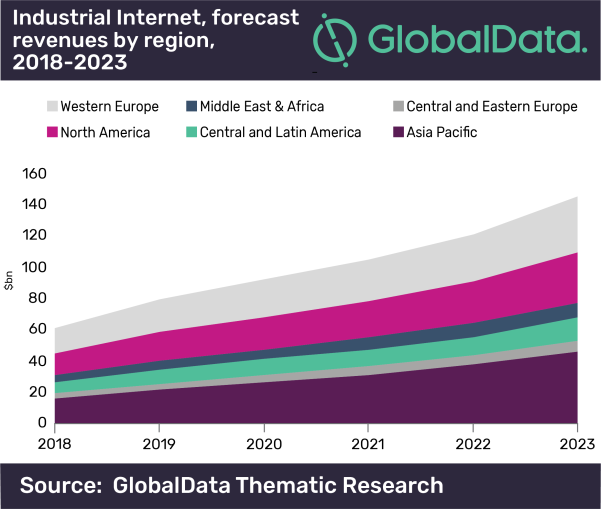 Bicknell adds, "The reality is that the Industrial Internet is all about data, and the information and insight that  data delivers to the organization. That is why the Industrial Internet is being led by 'white collar' IT departments, not 'blue collar' operations technology teams, and by software, data analysis, and artificial intelligence specialists like Amazon, Microsoft, and SAP, rather than by traditional industrial equipment vendors, like GE, who are at risk of being significantly disrupted."
The report predicts that the Asia Pacific region will see strong growth of 17.6% from 2018 to 2023, much of it driven by China's retooling. Utilities and manufacturing are expected to be the key sectors to benefit.